Candles make a great gift for any occasion, from birthdays to holidays to just showing someone you care. But with so many options out there, it can be overwhelming to choose the perfect candle gift. In this blog post, we'll provide you with a candle gift guide that includes ideas for every occasion and budget.
Affordable Options: Votive Candles and Tea Lights
Consider a classic votive candle set or tea lights for a budget-friendly option. These candles come in various scents and can be arranged in a decorative dish or candle holder for a stylish and affordable gift.
Indulge in Luxury: Luxurious Scented Candles
If you're looking to spend a bit more, consider a luxurious scented candle. These candles often come in elegant packaging and feature high-quality fragrances.
Get Creative: Candle-Making Kits
For a unique gift, consider a candle-making kit. This allows the recipient to create their candles, adding a personal touch to their gift. Candle-making kits can come with a variety of supplies, including wax, wicks, fragrances, and even decorative elements.
Personalized Touch: Customized Candles
If you're looking for a gift for a special occasion, such as a wedding or anniversary, consider a personalized candle. This can include a candle with the couple's initials or a custom label with a special message. These candles are often kept as keepsakes and can serve as a lasting reminder of a special day.
Long-lasting Delight: Candle Subscription Boxes
For a gift that keeps on giving, consider a candle subscription box. These boxes typically come with various candles in different scents and styles, providing the recipient with a new candle to enjoy each month.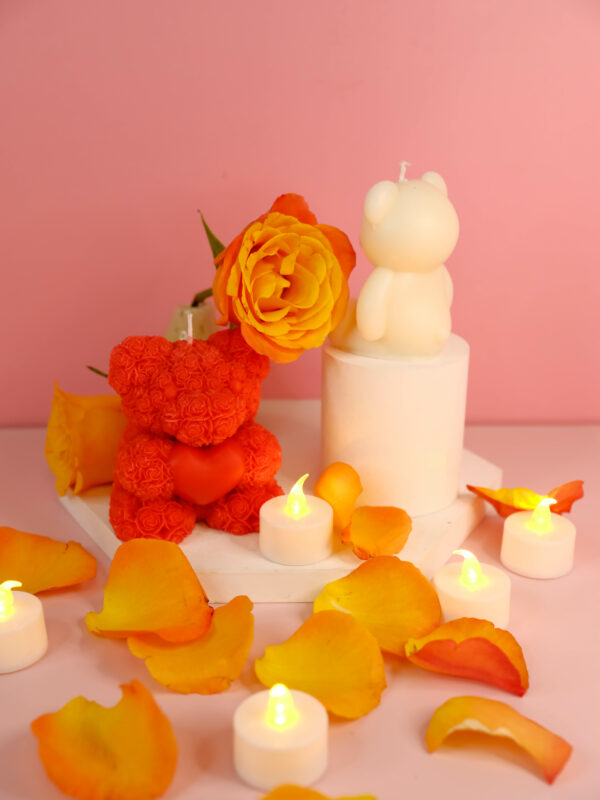 In conclusion, candles make a great gift for any occasion, and there are many options to choose from depending on your budget and the occasion. From classic votive sets to luxuriously scented candles, there's a candle gift for everyone. Consider a candle-making kit for a unique gift, a personalized candle for a special occasion, or a candle subscription box for a gift that keeps on giving. So the next time you're searching for a candle gift idea, consider a candle gift – it's sure to light up their day!